Gentle Running and Living
by Dr Patrick Salmon, PharmD, PhD
Member of the Barefoot Runners Society
Founding Member of the Tarahumara Spirit



Be gentle
to yourself
and others!
"Life is hard enough to add extra suffering to it". We propose here a way to build a stronger, healthier and happier self through gentle running. Then, this "ascetic hedonism" can be translated into several aspects of life, to humbly contribute to a better world.

You can help your fellow humans and the world in general by sharing this site and its links.
You can join me at this email: drbarefootpat@gmail.com Version française (en construction) à ce lien.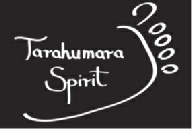 Salmon with roasted Pineapple
Rice in Coconut Milk with Green Tea
4 5- to 6-ounce wild-caught salmon fillets
1 teaspoon salt
1/2 teaspoon black pepper
zest and juice of 2 limes
1 fresh pineapple, cored and cut into rings
1 teaspoon sunflower oil
1 small jalapeno, seeds and core removed, and finely minced
1 garlic clove, grated
1 small bunch scallions, chopped finely
1 tablespoon chopped fresh cilantro
1/4 teaspoon paprika
2 cups brown jasmine rice
1 cup water
2 cups coconut milk
1 teaspoon salt
1 green tea bag
Preheat oven to 400 degrees F.
Sprinkle both sides of salmon fillets with salt and pepper, and place on a baking sheet sprayed with nonstick cooking spray.


Bake for 10 to 12 minutes.
In the meantime, heat an outdoor grill or indoor grill pan (you can also use a cast-iron skillet heated to medium-high on the stove top).
Brush both sides of pineapple rings with sunflower oil, and place on grill or in skillet for 2 to 3 minutes per side, or until caramelized.
Carefully turn rings over and cook on other side for 2 minutes.
Remove from heat and cut into bite-sized pieces.
Combine grilled pineapple with jalapeno, grated garlic, scallions lime juice and cilantro.
Sprinkle with salt, pepper and paprika, and stir.
Serve the pineapple salsa on top of the salmon.
In a large pot, bring water, coconut milk and green tea bag (tie green tea bag to the side of the pot for easy removal later) to a boil.
Add 1 teaspoon salt.
Add jasmine rice and bring back to a boil.
Cover with a tight-fitting lid and reduce heat to a low simmer.
Cook for 40 minutes.
Remove rice from heat with the lid on, and allow to sit for 15 to 20 minutes.
Remove green tea bag, and fluff rice with a fork.

Total Recovery from a long effort
Proteins, omega-3, fibers, fast and long-lasting carbs, vitamines, anti-oxydants, bromelain, etc